Náhodná steam hra /PC DIGITAL
Za nákup tohto produktu získaš 1 bodov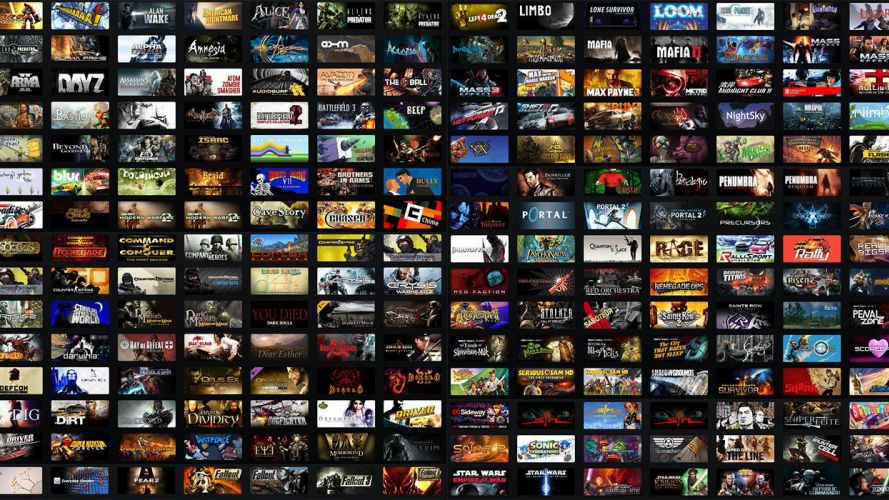 Náhodná steam hra vybratá približne z 500 produktov.
1,99 €
Dostupnosť:

vypredané
Náhodne vygenerovaný cd key asi z približne 1000 Steam hier, presný zoznam nepoznáme ani my. Obsahuje hry, ktoré nemusíme mať v ponuke. Aktivačný kľúč sa nedá vrátiť ani vymeniť.
Recenzie k hre
Ak máš smolu tak nič z toho
Je to fajn ak máte pár drobných a chcete zahrať nejakú hru,no neviete akú.
napísal David, dňa 19. 7. 2017
Dobré je na tom jedine to, že toto dávajú k drahšiemu nákupu skoro zadarmo. K drahšiemu nákupu za 0,01 €
Škoda, že tam padajú úplne hlúposti. Mám ich minimálne 10 a zatiaľ nič poriadne. Ako nehnevám sa, ale nepoteší nejak extra.
Skús a uvidíš ;)
napísal GoodAngel, dňa 14. 8. 2017
Cena
Niekedy za 0,01€ k nejakej hre
Šanca na dobrú hru
Treba skúsiť šťastie ;)
napísal koc58, dňa 26. 8. 2017
cena
da sa ziskat rozna hra
kod je doruceny okamzite
z asi 12 kodov som nechytil zatial nic lepsie ako len hry pre deti a rozne scifi ktore nik nehra
Pri zakupeni ineho produktu je tento kod iba za 1 cent ako darcek co nieje zle vyskusat a pridat do kosika a skusit stastie ci nepadne nieco lepsie ako len scifi hra :)
napísal Marian, dňa 2. 9. 2017
CHCEL BY SOM TO VYSKUSAT
napísal zdarajkos123, dňa 28. 12. 2017
Niekedy padnú lepšie a niekedy horšie hry
napísal Michal7499, dňa 3. 1. 2018
cena 0,01 eur ako bonus pri inej objednavke
dalo mi to jednu hru v hodnote 15 e ktora sa ako tak sem tam hmmm dáá :D
hlavne hry ktore hrat asi nebudes ale tak dufajme ze to niekomu da aj nieco dobré ale za tu cenu je to konec koncou fajn
napísal Vilson, dňa 25. 6. 2018
ak mas stastie tak paradka, celkovo mozes byt rad ze dostanes aspon nieco :)
:)
napísal Tamy, dňa 27. 8. 2018
Na nudu dobrá vec :) Aspon si zahrajete niečo nové a zaujimavé
Hnevá ma že som dnes zakupil random key a 2x kluč po sebe a rovnaká hra
Dobrá férová cena snád to nastavíte tak aby občas padla aj lepšia hra ...
napísal Snoopy9891, dňa 20. 10. 2018
Kúpil som si 2,z jedného mi padla hra za 0,78 centov a bola strašne o ničom ale potom som otvoril druhú hru a tá stála 4,99€ a je strašne super, teraz by som to chcel nejako predať a kúpiť si ďalšie kľúče na nové hry😉😊
napísal F1f0, dňa 21. 10. 2018
Som velmi spokojna 😊
napísal Zuzink87, dňa 30. 9. 2019
Za pár drobných náhodná hra ktorá má správnu hodnotu
Nemám čo vCitat len to ze náhodná hra
Celkom perfektne náhodná hra kupujete mačku vo vreci ktorá môže aj orekvapot
napísal martin209, dňa 14. 2. 2020
Steam kody su top lacne a mozete chytit hru v hodnote aj 10e
Brutal hry
napísal Natalka3, dňa 2. 6. 2020
Vsetko je super vrelo odporucam.
Super som velmi spokojny
napísal Erik, dňa 7. 5. 2021
je to fajn ak máte pár drobných a chcete zahrať nejakú hru,no neviete akú.
napísal David_Gajdos, dňa 26. 11. 2021
Hrám všetko úplne dobreee
Dobre ujde na zábavu
napísal Judita114, dňa 22. 4. 2022
Výborný dakujem
napísal Lubomir, dňa 16. 6. 2022
Napísal som x recenzie a body žiadne ďakujem. Prvé boli chvályhodné no teraz sa to zmenilo.
Celkom dobrý až na tie sľuby h ktorých sa blázon zbytočne poteší.
napísal Davidko22, dňa 4. 6. 2022
Celkom fajn hra
napísal Ladislav, dňa 17. 8. 2022
Super
napísal RSVrider, dňa 11. 9. 2022
Využívať tento xgames je veľmi dobrá vec
Výborny
napísal Dusana Macicova, dňa 30. 11. 2022
Dobrá hra
napísal Maros89, dňa 19. 1. 2023
Milujem
napísal wladenka555, dňa 10. 3. 2023
Jj
napísal Jadranka222, dňa 10. 4. 2023