Batman Arkham City GOTY Edition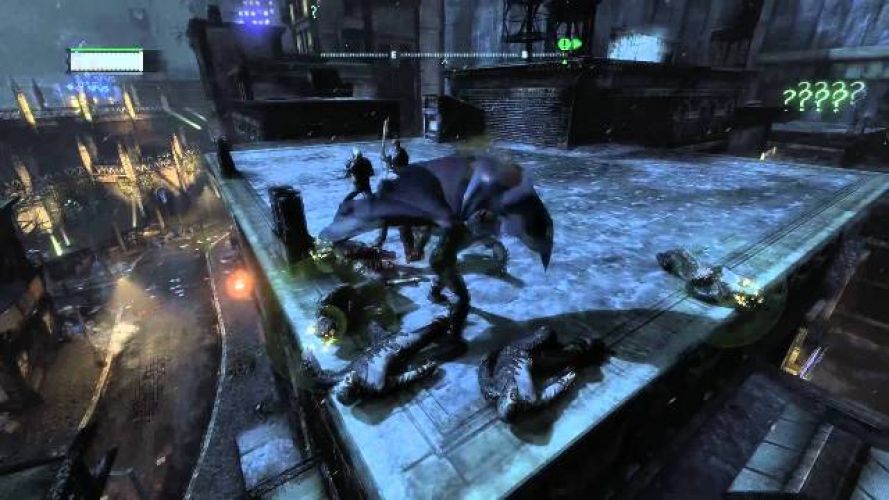 Čo nás čaká? Väčší a rozmanitejšia svet ako v Arkham Asylum.Batman bude nútený bojovať proti celej plejáde psychopatických zloduchov(Penguin, Joker, Two-Face.....) Bude musieť bojovať v uliciach, v budovách i vo vzduchu.Otvorený svet, kde vedľa hlavnej úlohy bude možné plniť aj rad vedľajších questov a hádaniek. Hrateľná postava Catwoman. Výborný vizuálne i herný zážitok.
od 8,99 €
Game of the Year Edition obsahuje naviac:
- sťahovateľnú misiu do hry Harley Quinn's Revenge, ktorá obsahuje viac ako 2 hodiny hernej doby, nový obsah, nový príbeh a nepriateľov,
možnosť hrať ako Batman a Robin, nové prostredia a nové predmety.
- sťahovateľný obsah do hry (Catwoman Pack, Robin Bundle Pack, Nightwing Bundle Pack, Arkham City Skins Pack a Challenge Map Pack)
Spustí túto hru tvoj počítač?
Otestuj svoj počítač pomocou služby
Can You Run It?
Recenzie k hre
fajn
napísal Danto, dňa 23. 1. 2018